Orchestrating a pandemic event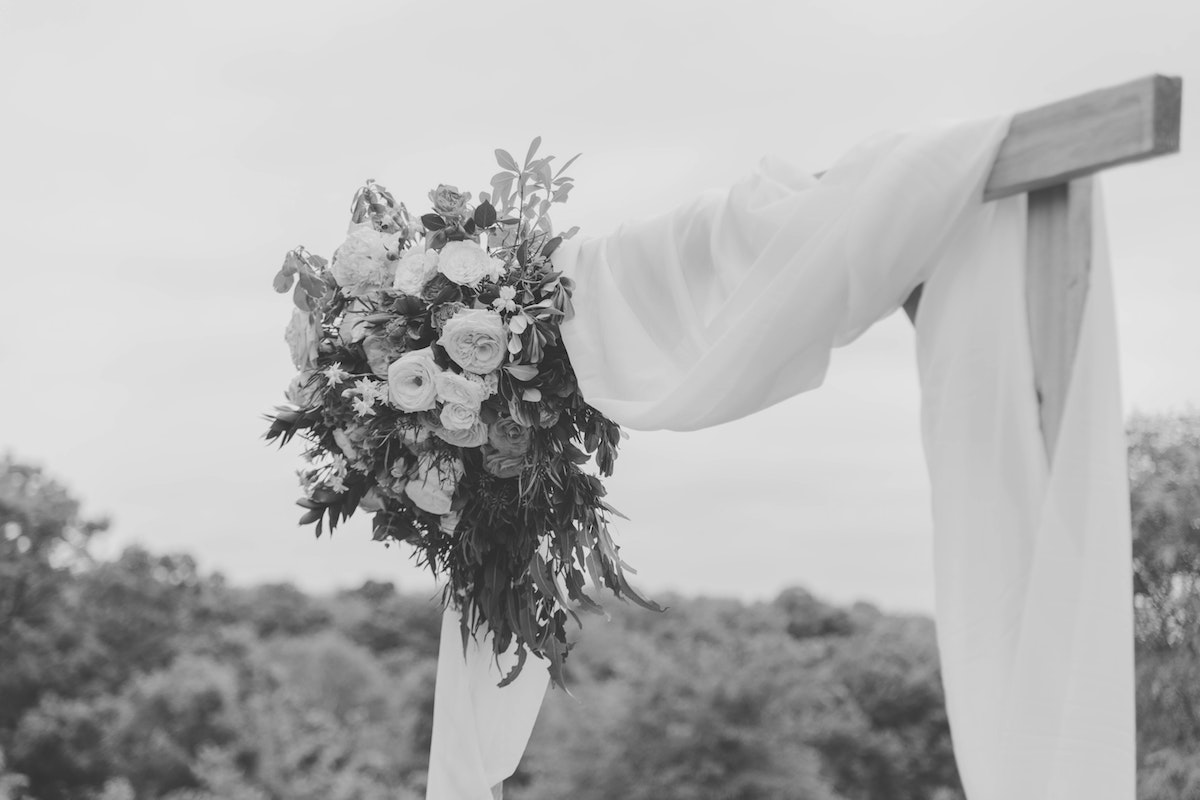 Happy news! Our family just celebrated its first wedding! Our oldest son and his then-fiancee tied the knot on a sunny, glorious day recently. The couple were determined not to let any little micro-organism stop them from having an incredible wedding day. They wanted a classy and unforgettable occasion to some day regale their children and grandchildren with. So, amidst the uncertainties of restrictions, vaccinations and group sizes, they began preparations 8 months ago and forged ahead to produce a meaningful, memorable occasion, as summed up by friends and family across the world.
For anyone planning a similar event, there's lots to learn – I'll give you the gist.
With a livestreamed church service and the reception zoomed from our home, the wedding was largely virtual. The law said it had to be, and we obeyed. Contrary to popular speculation, a virtual wedding is not easy to plan, nor does it fall cheaper! (Unless of course, that is what you intend it to do, using the "excuse" of the pandemic). In fact, it was more challenging to pull off since stores were all closed and help was non-existent. Almost everything had to be done online.
From the bride's virtual dress trying-on, to searching for mother-of-the-groom outfits, from planning the Jack and Jill event to selecting caterers locally and internationally, from renting a high-peak marquee to deciding which tables, chairs, cutlery and incidentals to rent, from selecting flower arrangements to choosing favours and boutonnieres, from cake design to settling on backdrops and décor, from picking a photographer to deciding on chauffeurs, and everything between…. Every step had to be considered with safety and restrictions in mind. Being the way we are, our entire family was involved in the research, planning and execution of this once-in-a-lifetime event. It took on the life of a project, with deliverables, timelines and leads. Like Disney's "imagineers", we had to think VERY differently about everything. The phrase "thinking out of the box" came up several times each day.
I'm happy to say that, despite these challenges, the event was just superb. With cake-cutting, first dances, bouquet-throwing, a stand-up comedy worthy toast by the groom's brothers, beautiful serenades by the groom to the bride, and the family band performances, it was a truly unique wedding enjoyed by hundreds who participated from far and near, in various time zones and distant lands. They dressed up for us, prayed with us, danced with us, partied with us, toasted with us, yes and even ate with us as they all sat down to enjoy the multi-course meal that was delivered to them. Friends were so kind to genuinely engage and celebrate with us and send many loving compliments afterwards.
I learned a lot and am eternally grateful for the opportunity to be part of this wonderful experience. My top take-aways:
Be determined to follow your dream – look for solutions that let you succeed
Never short-change yourself or settle for mediocrity
Plan way ahead
Ask for help and accept offers when given
Be creative - don't limit yourself (or compare) to what's been done before
It's wonderful being unique
The sun will always shine after a period of rain
You can count on your loved ones – your most valuable allies
Cherish your friends
Love conquers all
Soon I will post a piece by a successful writer, author, wedding guest and dear friend, who describes the event in meticulous detail. Stay tuned!
Need inspiration? Email me at bernadette@gogettercoaching.com and let's talk!